What our newlywed customers say
One of the best ways to get some wedding planning inspiration is to hear about another's happily ever after, and as we've helped hundreds of couples create their dream destination wedding in Canada, what better way to get some ideas than to hear from these newlyweds themselves?
Below is a collection of stories from our customers, who've said 'I do' amongst eclectic settings and created a day unique to them. Whether you want inspiration on where to go, or just want to hear what others have to say about booking a wedding abroad with Canadian Sky, these testimonials will get you motivated to start planning your special day.
Why Canadian Sky?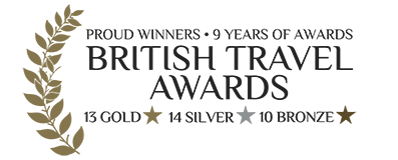 We're award winning
Our awards reflect our dedication to delivering incredible tailor-made holidays
Why Canadian Sky?

Your money is safe
We safeguard your money with ATOL protection and have membership to codes of best conduct.
Why Canadian Sky?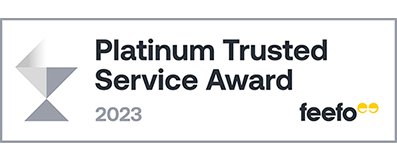 Award Winning Excellence in customer service
Awarded 2023 Feefo Platinum Trusted Service Award for Tropical Sky's excellence in customer service.
Why Canadian Sky?

We answer quickly
On average, calls are answered within three rings. We also respond to emails quickly.
Why Canadian Sky?

We offer expert advice and great service
Our luxury tailor-made holidays are created with impeccable service from start to finish.
Harriet & Matthew

Our wedding on the 31st December in New York! What a way to end the year!

New York
Amy & Gregory

We wanted to send you and all the team at Tropical Sky a massive thank you for all your help and advice in arranging and booking the most incredible wedding and holiday. It far exceeded all our expectations!!! The location, staff, food and every small detail was perfect, with nothing being too much trouble. All of us agreed 100% that nothing could have improved our stay, the only downside was having to leave! Thanks once again for all your help and support, in making our wedding just perfect!

Mauritius at LUX Le Morne
Emma & Lewis

We wanted the wedding to be about us and our love and our lives, instead of debating with our family and friends about guest lists, flowers, wedding presents and a million other things that aren't a priority in our lives. Tropical Sky were extremely helpful! From the first email I sent enquiring about travel arrangements to the last email from them wishing us a lovely wedding, I couldn't have asked for better service.

Mauritius at Tamassa, Mauritius
Graham and Jackie

We wanted something a little bit different for our wedding, where we could involve the children in a location very personal to us. Tropical Sky were absolutely fantastic, answering all of our questions straight away. It was a perfect day.

Florida, in an intimate beachfront ceremony on Cocoa Beach
Gill & Joseph

Gill & Joseph had their wedding on the beach at Key Largo and were kind enough to share their wedding ceremony picture with us.

Key Largo, Florida
Elliot & Nicola

Well we are back from Kuredu and had a truly amazing time. The renewal was amazing and everything we dreamed off. I'd like to thank you and Amanda for all your help with booking this and answering all my questions. Hopefully we will be returning to Kuredu for our third visit and anniversary next year so I'll be in touch for a quote soon. Once again many thanks for helping make our dream wedding come true.

The Maldives on Kuredu Island Resort
Jill & Roger

We usually go to Barbados every year, so it made sense to have our wedding there, where there is guaranteed sunshine, and my relatives could also enjoy a lovely holiday at the same time. Tropical Sky were very helpful, would highly recommend them.

Barbados at Bougainvillea Beach Resort
Rochelle & Andrew

We had the best time and the best wedding in New York !

New York
Sam & Sheriden

Just wanted to say a big thank you for all your help and support in San Fransisco. You made us feel so very welcome and your personality and friendly demeanour made the day extra special.

San Francisco
Hayley & Lee

Thanks for helping making our day so perfect xx Hayley and Lee

Mauritius at Shandrani Beachcomber Resort & Spa
Tracey & William

We used Tropical Sky and Karen, for our options. I had an idea of how I wanted it to be and Karen put everything in place with the resort. Tropical Sky & Karen were amazing, she let us know what was possible and what wasn't. It was brilliant.

Antigua at the Cocobay Resort
Victoria & Mark

We just wanted to say a big thank you to you and Simon for organising the most special day in our lives. From start to finish the whole event was organised to absolute perfection (even the weather!) which made our day even more special. Everything was organised to absolute perfection over in NY as well. Thank you all once again.

Central Park
Julie Tazey & Adam Lyons

American Sky were extremely helpful. Couldn't fault the service and attention to detail we received and we felt really looked after.

All Souls Chapel, New York
Claudia & Christopher

Just wanted to say we had a wonderful wedding & honeymoon and felt that all our travel & holiday arrangements went really smoothly, all our queries were answered swiftly and we would not hesitate to use Tropical Sky again (hopefully next year!) or to recommend to friends and family. Thanks again to you and Jordan for helping us to realise our dream.

The Seychelles on Denis Island
Nicola & Matthew

Thanks for all your help organising our wedding in Antigua. We had an amazing time at the Galley Bay.

Antigua at Galley Bay
Audrey & Stephen

Our wedding day was wonderful! We were picked up right on time by Jack the limo driver, a great character who had us entertained and took lots of pictures for us. Thanks for your help with our arrangements!

Red Rock Canyon
Sarah and Natasha

We want to pass on a huge thank you for making sure everything went to plan, and for being so friendly and putting us both at ease. We've had an amazing wedding and received fantastic service from Tropical Sky. We can't thank you enough!

New York, in an elegant outdoor ceremony in Central Park
Philip & Anastasia

We wanted to drop you a quick email to say a massive thank you for all your help with our wedding plans. From the moment we got to Gatwick with the wedding dress box to getting home yesterday the whole process was so easy and fun to do. We will remember this event forever and will always recommend you and Tropical Sky to our friends. We look forward to booking our next adventure with you in the future. Thank you once again.

Antigua at the St James's Club
Jennie and Peter

The wedding on the World Yacht struck us straight away as something a little bit unusual. Tropical Sky organised the whole day really – they were really helpful and kept in regular contact with us. We had a brilliant time and couldn't wish for anything better.

New York on the World Yacht, overlooking the Hudson River
Catia & Philipe

Kieran & Karen at Tropical Sky did a brilliant job organising all the guests' accommodation and requirements. The support from day 1 until our return to the UK was just superb. Tropical Sky were extremely helpful. We were very happy with their service.

Dreams Riviera Cancun
Heather & Stephen

Everything went really well with our wedding. Sugar Bay was fantastic and we want to say thank you for all your help with the preparation of our special day.

Sugar Bay Barbados
Julie and Gerard

I always said I would get married in Vegas – [we] wanted something fun and upbeat, and an Elvis wedding at the Graceland's Chapel seemed just the thing! My favourite photo is one of us dancing down the aisle – it sums up the joy and happiness we felt on the day.

Las Vegas with an Elvis themed wedding
Mr and Mrs Partridge

[We had] an amazing wedding in Vegas and are thrilled with everything. We would like to thank Tropical Sky for making it possible, we are so grateful and happy. We'll be recommending you guys to anyone who will listen!

Las Vegas with a vibrant chapel wedding
Raminta & Justinas

What made you decide to get married overseas rather than the UK? ... After many years in a relationship we decided to keep it quiet and to create a secret about our wedding day.

The SoCo
Rochelle & Daniel

The wedding was perfect - sounds cheesy but it was everything I had dreamed of and more... After seeing all my girls the day before at my bridal shower I was thinking have I done the right thing doing it without them and our families but now we've done it, we wouldn't change one thing. We were so relaxed and at ease all day, it felt really special & romantic. I cannot thank you enough for all your help, you have been incredible!

Sainte Anne Island
Lisa and David

We had the best time! [It was a] perfect day and there's nothing we can think of that we would have changed at all!

New York, with a charming Conservatory Gardens wedding
Victoria and Mark

We just wanted to say a big thank you to you for organising the most special day - the whole event was arranged to absolute perfection, from start to finish.

New York, in the iconic Central Park
Anthony & Jeanette

When we decided to book our wedding abroad, Tropical Sky came up tops with ease of booking and professionalism from our first point of contact right through to the end. Helpful to the point we didn't have to worry or even stress about the wedding. To be by the pool in the pool and even the sea a few hours before the wedding ceremony shows how organised Tropical sky are. I would recommend to anybody wanting to get married abroad to use them.

The SoCo Hotel
Meave & Garvin

We were married in the gorgeous beach gazebo at the Coconut Bay Beach Resort & Spa, St Lucia. It was amazing. Thank you.

Coconut Bay Beach Resort & Spa
Natalie and James

We are so very grateful for everything you organised – we would strongly recommend anyone to do this. We are simply blown away by how smooth everything went and how happy we both were with everything.

the vibrant city of New Yorker with a classic wedding ceremony
Andrew and Christina Wynne

Thank you for organising our wedding in the U.S. – everything was straight-forward and hassle-free, and your service was excellent. We had an amazing time and our wedding day was wonderful – it's made for a romantic and unique story for everyone back home!

a gorgeous New York ceremony
Pradeep & Janetta

I wanted to take this opportunity to thank you for all of your help with the planning of our wedding. We had an absolutely amazing day and have lots of great memories.

Ocean Two Resort & Residences
Naomi & Daniel

My best memory was when I saw Dan for the first time after I was all dressed up and seeing his reaction to how I looked. I felt like a princess!

Mai Samui
Graham & Janine Bullas

Thank you for putting [our wedding] together for us – everything went brilliantly. The whole trip will certainly remain a cherished memory and I'm sure we'll be reminiscing about it for many years.

a sensational Valley of Fire wedding in Las Vegas
Fiona & Graham

We decided to keep our wedding simple and have the trip of a lifetime at the same time. They gave us lots of different options to choose from and were so helpful!

Las Vegas at the iconic Gracelands Chapel!
Victoria & Adam

We had both been married before and we didn't want to go through all the planning, involve families etc. This was just about the two of us and nobody else. We both love the sun and wanted somewhere lovely and sunny and hot. Tropical Sky organised everything with the hotel. They even told us the dates we could get married on. The only thing we had to worry about was what type of cake we wanted with our package. We obviously had questions regarding the ceremony but everything was perfect.

Sunset at the Palms
Brian & Michelle

Just a wee word to say thank you, we had a lovely time, and the wedding was amazing! Thanks again for all your help.

Tamarind by Elegant Hotels
Maria & Gary

American Sky were extremely helpful throughout the whole of the wedding planning and making the travel arrangements; it was first class service and we would recommend them to anyone! We could not have asked for a more professional service.

Maui with a tropical wedding on a gorgeous Hawaiian beach
Mei & Christopher

Just wanted to say thank you to you both for helping to organise our Hawaiian wedding. Everything went well and we had an amazing day - the coordinator was wonderful, friendly and suggested the most wonderful place for our wedding dinner. And our officiate was great - warm, friendly, kind and exactly the kind of person you'd want officiating such an important day!

Hawaii
Gillian & Keith

We used Tropical Sky for our bookings for our wedding last year – it was initially a small wedding but then grew to 39 people travelling to Antigua. Danni and the team did an amazing job of all of our varied requirements, their response to issues was always immediate and they dealt with every change we made (of which there were many) without hesitation. The service was highly personal and it really helped us to relax knowing that the team was looking after everything. Thank you!

Blue Waters
Stuart & Margaret

We both wanted to avoid the 'stuffy formalities' of family weddings, and I've always wanted to get married on a beach. Tropical Sky were more than helpful with all of the arrangements and queries.

Antigua at Hermitage Bay, in a romantic private ceremony with just the two of them.
Wayne & Deborah

American Sky staff were fantastic and really helpful from start to finish. Yes maybe we could have sorted everything our selves but this was so much easier and everything went like clockwork thanks to them, in the UK, and then when we got to New York.

City Clerks Office, New York
Clodagh & Daragh

We had an absolutely wonderful wedding, thanks so much for all your help and advice!

Ladies Pavilion, Central Park
Rebecca & Martyn

We would recommend a wedding overseas to anybody contemplating it – it exceeded all of our hopes and expectations. The location really was breath-taking, and we can't fault the hotel at all. We had the most magical day of our lives.

Mauritius, in an intimate ceremony at Le Victoria
Aishling & Justin

Tropical Sky made sure that the whole experience was stress free – getting married in Mexico was perfect for us, it's given us memories to last a lifetime.

Mexico, in a beautiful beachfront gazebo ceremony
Mike & Nicola Halliday

American Sky were so helpful with all the arrangements?yes they arrange everything start to finish. Hotel,flights,location,limo transfers,licence ,flowers etc .. just about everything.

New York
Fiona & Andrew

Simply a wonderful New York wedding!

New York
Charlotte & Glen

Everything was planned by Tropical Sky, they took care of all of the arrangements and hotel transfers – it couldn't have been more straightforward. We had the most perfect day.

Sandals Barbados, with a romantic vow renewal ceremony
Mr & Mrs Franklin

Everything was a million times better than we'd hoped for – without Tropical Sky, our perfect paradise wedding wouldn't have been possible!

Barbados at The SoCo Hotel, with a stunning beach ceremony
Andrew & Angela

Thank you for organising our NYC wedding package. We had a really special day!

New York
Emma & David Small

A full wedding day in New York, with a wedding in Central Park and a limo tour around the city!

New York
Mr & Mrs Perrett

We just wanted to say thank you for an absolutely amazing time – our wedding was perfect and we will always recommend Tropical Sky to family and friends in the future.

Bali at the Grand Mirage Resort with a traditional Balinese ceremony
Vytautas & Agne

I can't say thank you enough! It was an epic experience – the whole wedding was amazing. I'll make sure we recommend you to all of our friends!

a breath-taking vow renewal ceremony at Kuredu in the Maldives
Fiona & Andrew

A fairytale wedding in luxurious gardens, New York

Conservatory Gardens, New York
John & Sandra

A beautiful day for a wedding in Central Park

Central Park
Charlotte & Alastair

The wedding was absolutely beautiful, and the weather and atmosphere were just perfect!

Antigua at Sugar Ridge with a beautiful Caribbean ceremony
Angela & Joseph

After researching hotels, Spice Island won it for us easily! The island of Grenada looked beautiful and had so much to do – Tropical Sky sorted everything out perfectly for us.

Grenada at Spice Island with a relaxed beach ceremony
Charlotte & Alan

A Central Park wedding with the New York Wedding Experience Tour!

New York
Andrew & Chloe

American Sky were a lifesaver, they liaised with the chapel and made sure we were getting exactly what we wanted. They also provided us with useful information and provided details of independent bridal stylists. They helped me decide on things such as the colour of my bouquet and on more practical information such as what days are cheaper to get married in Las Vegas. Tropical Sky were also on hand to cope with any of my bridezilla last minute mind changes and whims. They were excellent.

Graceland Chapel, Las Vegas
Miss Shabnam & Mr Hair

It really was an amazing week and we want to thank you so, so much! We would certainly recommend the hotel and, of course, Tropical Sky!

Mauritius at the Bougainville Resort with a stunning and romantic ceremony
Mr & Mrs Lewis

I received really great customer service from Tropical Sky and found everyone really helpful, friendly and efficient. It was great to know everything was under control, and the holiday and wedding went really smoothly - we'd definitely recommend Tropical Sky to anyone in the future!

Mauritius at the LUX* Le Morne resort
Kirsty & Simon

A beautiful day in Central Park for a wedding

Central Park, New York
James & Steve

Fantastic New York Weddings! Central Park is an amazing venue!

Central Park, New York
Kelly & Markus

The wedding team at Tropical Sky organised almost everything and the attention to detail was impressive. It was the best week of our lives.

St Lucia at Rendezvous with a beautiful outdoor ceremony
Nicola & Jonathan

Just to let you know we had a fantastic wedding and holiday at Le Mauricia! Everything went perfectly and we couldn't recommend the place highly enough.

Mauritius at the luxurious Le Mauricia resort
Sharon & Sheldon

The ultimate backdrop to a New York wedding

New York
Helen & Simon

One of America's favourite wedding venues, Central Park, New York!

Central Park, New York
Mr & Mrs Dhillon

We had a lovely holiday and all went well on our wedding day. Thank you to Tropical Sky!

Tobago at the Coco Reef Resort with a wonderful vow renewal ceremony
Mr & Mrs Hanley Ginger

What an absolutely AMAZING, out of this world wedding and honeymoon we have had. I just wanted to say a massive thank you to you for all of your help and hard work in getting us exactly what we wanted for our wedding. I literally could not be happier!

Antigua with a stunning ceremony at Galley Bay!
Eleanor & Declan

Eleanor & Declan returned from their Christmas New York wedding and wanted to share some of their fantastic photos with us

New York
Mr & Mrs Pearson

Thank you Tropical Sky and the lovely Danni, we had such a lovely day on Cocoa beach and really good weather. Here are some of our wedding photos. Thank you for everything ! Fiona and Steve Pearson

Florida at Cocoa Beach
Samantha & Daniel

Karen Andrews and Jordan Forbes were instrumental in organising everything for our trip. Everything was absolutely fantastic and ran so smoothly. No question was ever too small for the Tropical Sky Weddings team and they were always quick to respond - exactly what you need when trusting someone with your most special day. We would highly recommend Tropical Sky - it was better than we ever imagined!

Mauritius at Veranda Paul & Virginie with a romantic beach ceremony
Jeananne & Arnaud

The whole day was perfect; everyone was professional, friendly and the hospitality we received was fantastic!

Sri Lanka with a stunning vow renewal ceremony at AVANI Bentota
Helen & David

Myself and Pete would like to say a big thank you to you and the rest of the Tropical Sky team for helping with our special day. We had a wonderful time, a really perfect day.

Central Park, New York
Mr & Mrs Harrison

Mr Harrison is the one not holding the guitar !

New York
Melissa & Ian

We spoke to the fabulous Emma at Tropical Sky Weddings who had a wealth of knowledge on the islands and highly recommended Barbados for the wedding as the island had more things to do for our guests and she recommended Antigua for our honeymoon. She was spot on, her choices were amazing!

Turtle Beach by Elegant Hotels
Eileen & John

We got back from St. Lucia last week. We had a great time there. The weather was amazing and all the staff in Coconut Bay were lovely. The wedding went very well, we loved it. The photographer was lovely and we are delighted with his pictures. The staff in the Spa were also lovely and did a great job. We had a great time and kind thanks for all the help.

Coconut Bay Resort & Spa
Julie and Warren

had no idea how to go about planning a wedding abroad so got advice from Tropical Sky's and Karen Andrews. I could not have planned any of it without her kind advice, help, support and continual feedback. Nothing was too much for her to find out for me and even the after care and attention was excellent.

New York
Melissa & Stuart

A stunning wedding at Gapstow Bridge, Central Park in New York

Central Park, New York
Gemma & Robert

The newly married Mr & Mrs Gledhill, who enjoyed their wedding & honeymoon in Mauritius at the LUX Grand Gaube, took time out of their honeymoon to send us a picture of their wedding. They loved it !

LUX* Grand Gaube
Billy & Navneet

Dear Paula. Well we did it! Got married in the Bahamas and it was amazing. I wanted to thank you for all your help and wanted to share some pictures with you!

Sandals Royal Bahamian Spa Resort
Jess & Dom

Channelling the romantic beauty and charm of 1950s New York with the Vintage Wedding and the NYC Checker Cab!

Central Park New York
Amy & Mark

A wonderful festive wedding in New York in December!

New York
Heidi-Jane & Matthew

What was your best memory? … When the Registrar asked Matthew if he would take me as his wife and his reply was "Absolutely" ! Funniest memories? … Getting into the hotel pool in our wedding outfits!

Sainte Anne Island
Nicola & Matthew

A unique & memorable wedding at Governors Camp, Maasai Mara National Reserve

Governors Camp
Laura & Christopher

It is one of the most magical times in the city!

New York at Christmas
Gillian & Norman

Having our very own 'Fairy tale in New York'. A magical Christmas wedding at Ladies Pavilion in Central Park.

Ladies Pavilion, Central Park
Christopher & Kay

A beautiful wedding at the Coconut Bay Beach Resort & Spa, St Lucia

Coconut Bay Beach Resort & Spa
Tunia & Eva Marie

We had a wonderful time at the Tamassa and the Wedding was amazing despite the rain on the day! It stopped as soon as I made my entrance and didn't start again. Thank you Tropical Sky for making this a very special Wedding and holiday.

Tamassa, Mauritius
Suzanne & Paul

We were elated. A wonderful wedding in New York. Thank you.

New York
Lacie & Tyler

The best part of the day, for me, was just after the ceremony, walking to Bow bridge for photographs and holding Tyler's hand, it was the hand I had always held, but it just seemed so perfect now, like all was complete and it seemed to fit even more than it did before. That feeling of being his wife was the best feeling that day, and one of the best feelings in my life.

Central Park, New York
Siobhan & Thomas

Beautiful beach wedding at the Rendezvous, St Lucia

Rendezvous, St Lucia
John & Tinsae

We would like to express our sincere gratitude to all of you for helping to plan what can only be described as the most unforgettable and memorable time that we have shared. The wedding, location, photographs, flowers and weather was just perfect, it couldn't have been planned any better. It also goes without saying, that if it wasn't for the help and support we received from you guys then I am sure with a high degree of probability we would have left Barbados with a hint of disappointment.

Crystal Cove, Barbados
Lisa & David

Just to say thank you for booking our wedding in Tobago, we had a fantastic time and the perfect day at Coco Reef, Tobago. Janelle our wedding co-ordinator did a fantastic job for us. The hotel is superb, no complaints at all, and the staff are all so very friendly and nice. We would certainly recommend the hotel and encourage more people to get married there! Tobago is an amazing place.

Coco Reef Resort, Tobago
Tracey & Jason

Between both Fred and Rishini, they helped plan our perfect day. Fred was able to answer all our questions and pre-arrange everything. Rishini then took over when we arrived on holiday. Tropical Sky made all the parties travel arrangements and Lynn Delgado was our contact for the group who did a very good job juggling the requests of the party.

Sri Lanka at the Club Hotel Dolphin
Jane & Paul

Jambo from Zanzibar. What a truly perfect day we had in the most beautiful setting. Many thanks for everything. Jane and Paul.

Zanzibar at the Dream of Zanzibar hotel
Ron & Lou

The Rendezvous wedding co-ordination was first class. I have done trip advisor etc. I must say you handled everything brilliantly. The reason we went with you lot was you. When I spoke to you on the phone I immediately felt like you cared and were professional. Some of your competitors sounded as if they didn't give a tinkers. Seems my intuition was right. We sure do have lasting memories of a fantastic wedding and honeymoon.

St Lucia at the Rendezvous hotel
Mr & Mrs Smith

What a fabulous holiday, wedding and honeymoon!!!!!!!!!! Thank you for helping my husband to organise the trip. Karen was extremely helpful, especially the day before we came away. My dress would not fit in to the box and she took charge of it all. We got it over!!

Mauritius at the Heritage Le Telfair
Jozsef & Orsolya

We could not have wished for a better place/time and staff. Whatever we wanted and asked, they arranged and booked, every detail was well-organised, everything was on time, everybody was warm, nice and so friendly...so when our time came we felt ourselves "at home"!!!! Here we were in very good hands, we felt ourselves special and precious. We are very happy that we have booked with Tropical Sky!

Tobago at Turtle Beach by Rex Resorts
Mr & Mrs Zaman

We had a fantastic wedding with family & friends at Porini Lion Camp

Kenya at the Porini Lion Camp
Mr & Mrs Dowie

Paula was fantastic in getting everything booked and arranged for them and couldn't believe how much the hotel pulled out all the stops for our wedding !

Tobago at the Coco Reef Hotel
Tomasz & Regina

It was difficult for us to get all documents sorted but Karen Andrews, our wedding coordinator in the UK helped us in the main moment when we nearly lost our hope that we can assemble all documents. But we did it and are very grateful to her.

Dominican Republic at the Dreams La Romana Resort & Spa
Jana & Nick

Tropical Sky were great. Did everything for us and were very helpful. Joel and Karen the wedding co-ordinator made the whole planning of holiday and wedding much easier.

Mauritius at the Maritim Hotel
Auske & Mantas

As long as I can remember I was dreaming that my wedding would take place somewhere on a white sand beach. And I met a guy with the exactly same dream. We have always had the same mind and we always knew we would do it in a different way, so a big fancy wedding was not for us! We wanted a romantic, lovely wedding just for the two of us. And we chose Mauritius. We had a wedding co-ordinator, Madhavi in Mauritius and Jackie Sheehan and Karen Andrews in Ireland. These ladies did a perfect job.

Mauritius at the Maritim Hotel
Mr & Mrs Faulkner

The whole day was an amazing unforgettable experience and neither of us can pinpoint any particular moment, it was all absolutely stunning.

Sri Lanka at the AVANI Kalutara
Sarah & Martin

We decided to renew our vows in the Maldives. We always wanted to go back so what better way than to go back and get married there at the same time. We read reviews for the Island and Resort and went with that!

The Maldives on Kuredu
John & Sharon

Just wanted to thank the both of you for all your help. The holiday and wedding was amazing. As you were so helpful and gave us an excellent price I thought I might continue using yourselves and your company.

Jamaica at Beaches Negril
Cynthia & Keith

Our Travel coordinator, Yvonne was so amazing. It was a rather large group and she handled everything so professionally and was always very friendly with us and all of our guests.

Cuba at the Breezes Bella Costa
Mr & Mrs Cooper

Everything was absolutely superb. Karen Andrews at Tropical Sky made it very easy for us

St Lucia at the Windjammer
Rachel & Javed

I just wanted to say thank you for helping us with our booking! As promised a couple of pics from are special day!

St Lucia at the Rendezvous Hotel
Hollie & Lee

A beautiful Bali wedding

Bali at the Grand Mirage Resort
Sandeep & Andrew

Tropical Sky were extremely helpful and efficient at all times. No query was too much trouble and they explained all details clearly and made the whole process straight forward.

Jamaica at Couples Swept Away
Charlotte & Jon

We had an amazing & beautiful wedding at The Laguna Resort in Bali. Thanks Tropical Sky!

Bali at The Laguna Resort
Lisa & Jamie

Tropical Sky were fantastic. Really helped with any questions I had or plans that needed arranging.

Mexico at the Moon Palace Hotel
Rebecca & Martyn

My mum, who we could not have done this without, researched travel companies and came across Tropical Sky. Tropical Sky had a great reputation and specialise in weddings abroad. They offer Beachcomber hotels in lots of wonderful locations which only ever have one wedding per day so it really does feel like it's your special day.

Mauritius
Stephanie & John

The whole day was definitely my best ever memory I will never forget but it just seemed to pass so fast. But if I had to pin point for me it was the speeches. My father said some beautiful, touching words that will remain in my heart forever. My husband expressed for the first time his true feelings of true love and commitment to me. Then my brother in-law completely changed the atmosphere and read a hilarious speech. A brilliant end to such a fantastic, magical day.

St Lucia
Samantha & Alex

We had an amazing time in st lucia, thanks again for your help with the booking x

St Lucia at the St James's Club Morgan Bay
Leah & Luke

Thank you for organising our beautiful wedding in Mauritius

Mauritius at the Heritage Awali Golf & Spa Resort
Karen & Neil

We returned today from the most amazing holiday we have ever had. The way we were treated was beyond anything we could have wished for and our wedding coordinator Vanessa was an absolute star. I wanted to email you to thank you for your help and assistance with this trip. We have decided to go back next year with our daughters.

The Dominican Republic at the Dreams Palm Beach Punta Cana
Jason & Jessica

Here are just a few pics! You are sooo right! This place is wonderful! We are having the time of our lives. Many thanks Jason and Jessica Rollinson

The Seychelles at the Hilton Seychelles Labriz Resort and Spa
Russell & Jacqueline

As we had both been married previously, we wanted to get married where we both had not been before and Antigua just looked amazing… Tropical Sky were amazing from the UK through to their Resort wedding planner.

Antigua at The Veranda Resort
Andrea & Michael

Thanks to all your hard work in putting our magical wedding & honeymoon together, we would like to share a few of our memories with you. We could not have done this without you both and everything ran like clockwork, from the transport, to the hotel, to the staff, everything. A huge thank you from us both.

The Maritm Hotel
Lisa & Paul

The hotel and wedding were perfect. We couldn't have chosen a better place! Thank you

St. Lucia at the Rendezvous hotel
Perry & Baldish

The wedding package that you organised for myself and my wife Baldish was just perfect and the day was unforgettable. Everyone was so helpful and planned our day to perfection. We will never forget our special day in New York and we thank you for planning our special holiday/wedding day.

New York
Rachel & William

We chose to marry in NYC because we love it there. If we could stay forever we would. For us Jefferson Market Garden looked like a corner of heaven in the middle of NYC. There was no other place we would have wanted to get married. Our wedding day could not have been any better. It really surpassed all of our expectations by a thousand miles!

New York at the Secret Garden
Laura & Justin

A beautiful day for our wedding in Central Park. Thank you so much !

Central Park, New York
Fiona & Kevin

A beautiful Banff wedding. Congratulations to Fiona & kevin

Banff, Canada
Mr & Mrs Stonehouse

The newly married Mr & Mrs Stonehouse have just returned from their wedding Lake Louise Wedding and wanted to share some of their photos

Lake Louise, Canada
Janice & Stephen

Simply stunning

Banff, Canada
Ann & Michael

Everything was wonderful, we always wanted to go to Canada and the location looked great. The wedding was fantastic and everything was in place.

Banff
Andrew & AmyJane

We had an amazing time thanks! We managed to have our ceremony at the top of Mount Norquay so the views were wonderful.

Banff with a memorable ski wedding!
Cynthia and Keith

Tropical Sky were amazing - it was a rather large group and they handled everything so professionally, and were always very friendly with us and our guests.

Cuba at the Breezes Bella Costa with a beautiful sun-kissed wedding
Talk to our friendly team
01342 331796
Call us 9am-7pm Mon-Fri / 9am-5pm Sat-Sun